Wood District Pinewood Derby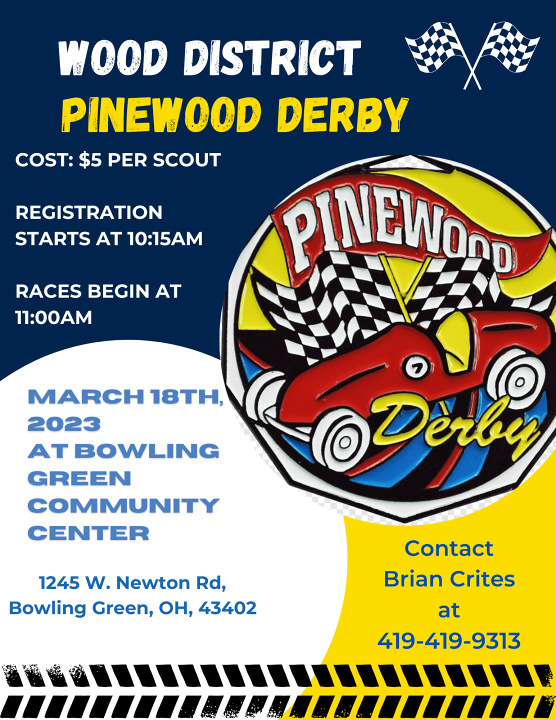 Date:
Mar 18, 2023
Location:
Bowling Green Community Center
1245 W. Newton Rd.
Bowling Green, OH 43402

Wood District
Pinewood Derby
Bowling Green Community Center
Saturday, March 18, 2023
Cub Scout Packs must submit registrations online at: https://www.erieshorescouncil.org/23WDPWD
Registration fee is $5.00 per Scout – all Scouts will receive a commemorative participation patch.
Medals will be awarded for First, Second, and Third place by rank in the speed category.
Check-in and Race times are listed below.
Competition

Start Time

Check In Begins

10:15 AM

AOL and Webelos check in ends, check in continues for remaining dens

10:45 AM

AOL and Webelos Race awards at end

11:00 AM

Bears and Wolf check in ends, check in continues for remaining

11:30 AM

Bears and Wolf race. Awards at end.

11:45 PM

Tigers and Lions check in ends

12:30 PM

Tigers and Lions race. Awards at end

12:45 PM