Camping: Miakonda Cub Day Camp Testimonials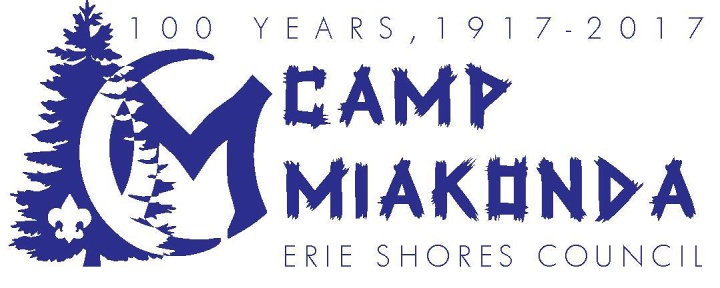 What Parents are saying about Cub Scout Day Camp at Camp Miakonda!
"I just want to provide feedback for this past summer's camp experience. My son Ben is in 2nd grade and attended a week long camp this summer. He has bi-lateral hearing loss (wears hearing aids) and has some delays dealing with socializing. I was very worried to send Ben to camp just because I wasn't sure how he would react. We asked the camp if we could come a week before and just walk around to show the area to Ben. Everyone we met was welcoming and accommodating.

Ben's approach to new experiences is often to be negative until he is comfortable. From the minute he arrived at camp he was hooked. His counselor (Magen) was confident that she could work with Ben and his issues and put me at ease. When I picked him up each day he didn't want to leave camp. He loved every experience and wanted to tell everyone about. He has never participated in something and had that type of reaction. He was upset when I told him that he was only going to the camp for one week. Once I told him that he could go back next summer he was excited.

I can't say enough good things about the week Ben spent at Camp Miakonda. Keep up the great work and thank you!"

"Jed, Youssef, and Nate each have an amazing approach to teaching that builds confidence for the practice to come. I felt they were wonderful at engaging the Scouts!"

"I've been coming to scout events at Camp Miakonda with my sons for the last six years. This past Webelos weekend was, by far, the most well-planned, best executed, and most fluid experience I've had. The staff was focused and enthusiastic. They knew what they were doing and were well-organized and well-led. Every part of our time was planned with events that captured the boys' attention and helped them to make advancements in their work. I am really grateful for the time, effort, and energy that went into the event."

"I was very grateful to the lifeguards at the pool. My son truly struggled to pass the "swimmer" swim test. Although he dives throughout the school year in water that reaches 15 feet deep; he was exhausted at camp that day. It would have been heartbreaking to him to fail the swim test, and be unable to be with his friends. The lifeguards were verbally encouraging him throughout the test, which has a huge impact on my son. He managed to pass, although he wanted to quit. Their encouragement made all of the difference."

"I was very impressed with Webelos Weekend. Thank you for all your hard work. I was especially impressed with the professionals who came in - the UT football players were the BEST! The three boys from my den loved the weekend, and I am so happy to have so many requirements to cross off with no planning from me."