Trailblazer Scouts BSA Event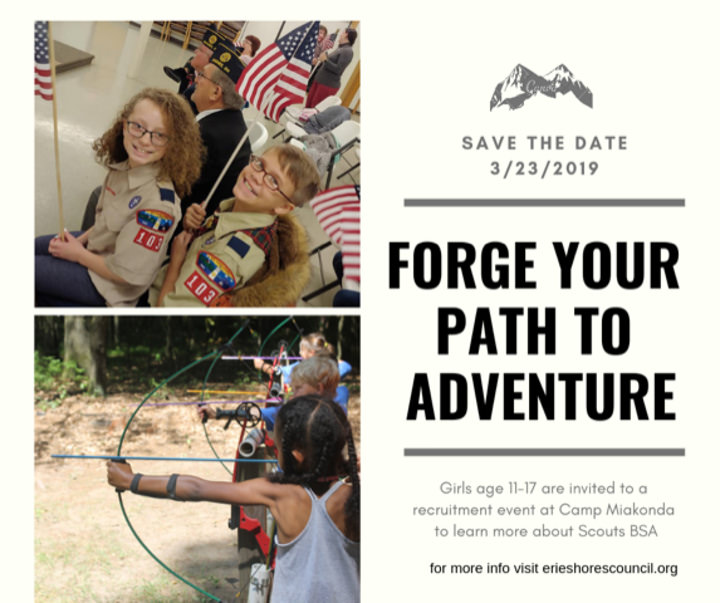 Date/Time:
Mar 23, 2019 11:00 am to 4:00 pm
Location:
Camp Miakonda
5600 W Sylvania Ave
Toledo, OH 43623
Location Phone: (419) 241-7293

Curious about Scouts BSA? The iconic leadership program being offered by The Boy Scouts of America has been extended to young ladies as well. This gives all youth ages 11-17 the opportunity to earn the rank of Eagle. Come and try first hand some of the outdoor skills we have been teaching for 109 years. All female troops are forming now, this is your opportunity to "forge Your path to this new adventure and be a part of history.
Register below. Parents and volunteers want to order one of our awesome t-shirts? click here.