Day of Giving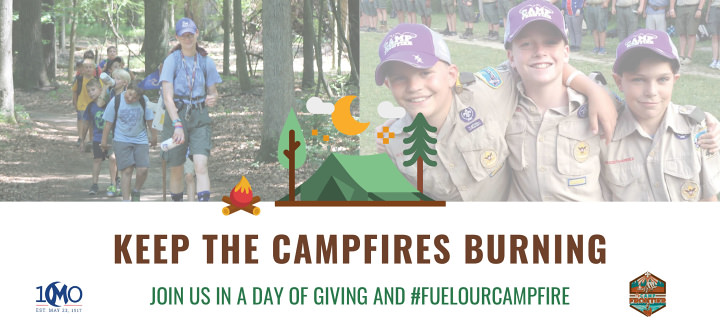 We invite you to join with us in a spirit of giving and generosity, to support our beloved local Scouts, Camp Miakonda and Camp Frontier during the COVID-19 pandemic.
Your support will allow us to weather this storm and help future generations enjoy all that Scouting offers.
---
GOAL $155,000
Together our goal recognizes 103 years of Camp Miakonda and 52 years of
Camp Frontier camping seasons.
That's 155 combined years of summer camp!
---
As a thank you for your investment, we are offering a commemorative patch and coin at the following levels:
$30.00 Support A Day at Camp:
Bronze Border Council Shoulder Patch

$75.00 Support A Weekend Campout:
Silver Border Council Shoulder Patch

$150.00 Support A Week of Camp Miakonda Day Camp:
Gold Border Council Shoulder Patch

$250.00 Support A Week of Camp Frontier Summer Camp:
Platinum Border Council Shoulder Patch and Commemorative Coin