Lion Program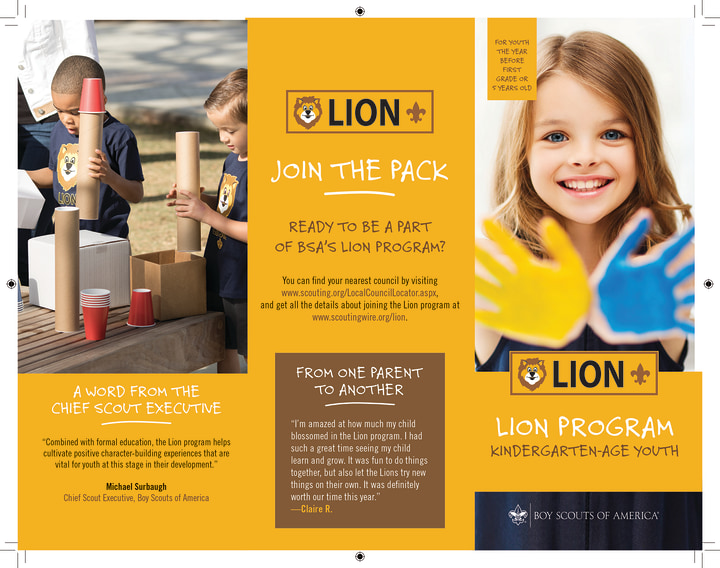 Have you heard the News?
Lions will be an offical Cub Scout Rank starting the of 2018/2019 program year. The pilot has received wonderful reviews and it can be said it is a ROARING success!
The Iott Scout Shop will carry all of the new Lion Items in the fall, contact Sara Crosby in the Scout shop if you have any questions regarding Lion material (books, uniforms etc)
If you are still in need of Lion Guide Training or are interested in the the Lion Program contact Kevin or Alissa.