Camping: Parent and Pal Weekend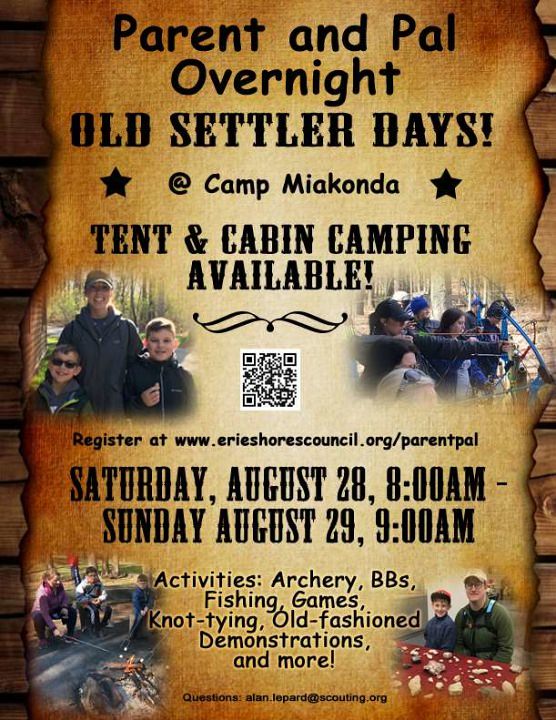 Parent and Pal weekend is an excellent opportunity for you and your Scout to spend a special weekend together. A time to share, to play, to talk, to have fun!
This annual event will be at Camp Miakonda on August 28-29 (rescheduled from May 1-2).
The activities will focus on the combined skills of the parent and child, with lots of fun included. The weekend will have unique old-fashioned events as well as the favorites like Archery, Fishing, BBs, knot tying, etc.
Enjoy the beauty of Camp Miakonda and share it in the great outdoors!
What to Bring:
Pants/Jeans
T-Shirt (preferably a Scout T-shirt)
Athletic Shoes/Boots
Rain Gear
Outerwear (Jacket/Sweater/Sweats)
Extra Change of Clothes
Personal Toilet Items
Bedroll (Sleeping Bag or sheets/blankets
Pillow
Flashlight
$ for the Trading Post
When registering, please use the SCOUT'S information.
Online Event Registration: