Swan Creek Winter Camporee2019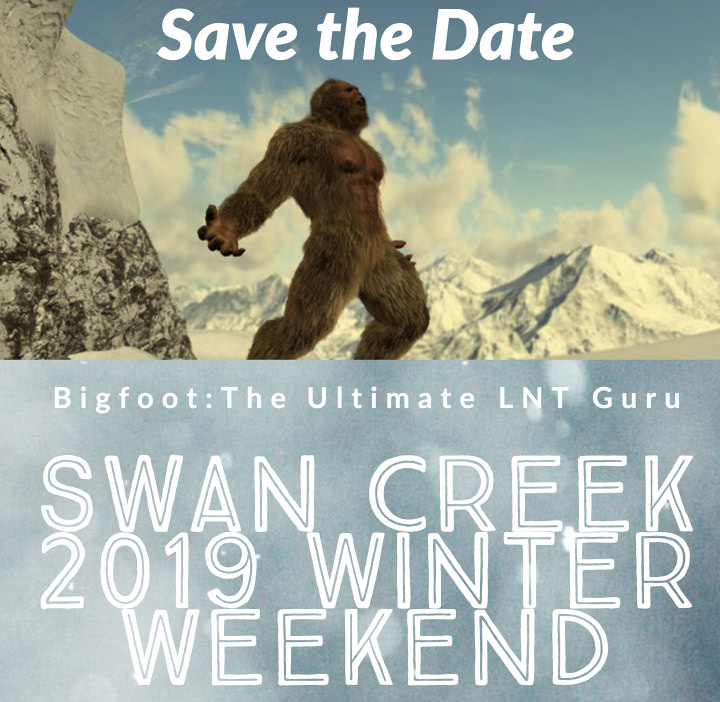 Date/Time:
Feb 8, 2019 7:00 pm to Feb 10, 2019 10:00 am
Location:
Camp Miakonda
5600 W Sylvania Ave
Toledo, OH 43623
Location Phone: (419) 241-7293

Swan Creek's Winter Camporee is coming!
Make sure you get your cabin reservations in before it's too late.
Have you ever heard any strange sounds at night in camp? Have you ever seen any strange tracks out in the campsites?
Now could be our chance to finally prove the existence of that most elusive of creatures: Bigfoot!
Prepare for a Squatch-hunt this weekend.
Cost of the event is $6 per person. Please register your Troop below.